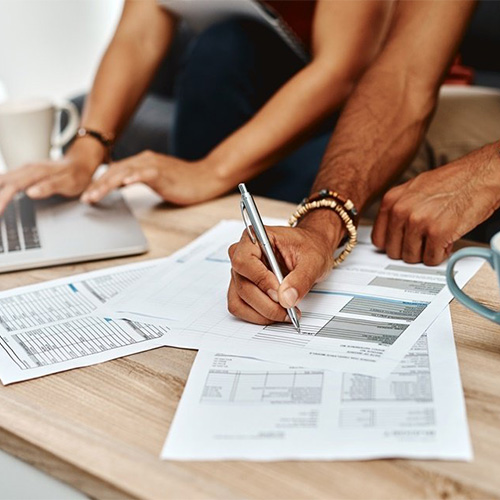 Business insurance for disasters
Insurance is all about preparing for accidents. Would you be prepared if a disaster hits your business? If a disaster strikes your business, it is essential you are covered. Disasters can force your business to close until repairs can be done. When this happens, you'll want to re-open as soon as possible.
Here's what you need to know about business insurance for disasters:
Insurance for Structure
Insurance for Equipment
Insurance for Commercial Vehicles
Insurance for Flooding
Emergency Preparedness in Place
Insurance for Structure
When it comes to disasters, especially natural disasters, you make sure you have commercial property insurance. This can help protect the structure of your business for a number of different scenarios and issues. Aside from insurance, it is important to take preventative measures for the weather. There are many seasonal precautions that you can take to reduce the chance disaster will strike. For example,  clear snow from your walkways and your roof during the winter.
Throughout the year, ensure your doors and windows are weather tight. You can also look into a temperature monitoring system for business insurance disasters that can help manage the temperature of your building when you are not there. These may seem like small things, but they can help save you money and prevent potential issues.
Commercial Property Insurance does not just cover the structure of your building; it also covers things like equipment, lost inventory, landscaping, and damage to others' property. In the event of a disaster, your commercial property coverage can help cover things that occur outside of your building. However, coverage will depend on your limits and the type of disaster that occurs.  Having the correct amount of coverage is important in these situations.  Insurance agents can help you determine this amount.
Insurance for Equipment
Coverage for your equipment is included in your commercial property insurance, but if your business has a lot of high-value equipment, you may want to talk to your agent. Your business insurance agent can help you make sure you have enough coverage in the event that your equipment was damaged or stolen.
In addition to the right coverage, there are protective measures and upkeep you should do with your equipment. Any areas with wet pipe sprinklers, dry pipe valve enclosures, and pump houses, make sure they have adequate heating. Keeping up temperature where these are being held is important to prevent accidents. Another thing to consider with your business structure and equipment is fire precautions. Be sure to have a fire extinguisher and fire alarms, preferably connected to the local fire department.
Insurance for Commercial Vehicles
In the event of a disaster, it may not just be your building that suffers damage. If you have commercial vehicles your commercial vehicle insurance will offer you some coverage. Having comprehensive coverage is one way to help keep your vehicles safe. Comprehensive coverage is the coverage you have on your auto insurance for things other than collisions. This may include things like flooding, damage from tree branches, and things of that nature. What are your comprehensive coverage limits? This may be something you want to speak with your agent about. It's an important coverage, not just for disaster situations, but for many of life's unexpected events.
Another commercial vehicle coverage you will want to consider is glass coverage. Hail and other weather-related disasters may cause damage to your windshield. In the event that it does, you will want to be sure you have the coverage you need to repair or replace your windshield.
business flood insurance for Flooding
Among the natural disasters than can happen to a person or business, flooding is one of the most devastating and expensive. Water damage can cause immediate damage and have negative effects that can extend past the initial damage, like mold and mildew damage. Your equipment and inventory may also be damaged in a flood. This could leave your business in an unfortunate situation.
In order to have coverage for flooding your business will need a flood insurance policy. They are easy to obtain and a commercial agent can walk you through coverage options. Flood insurance can be obtained for your structure, for your belongings, or for both. As a business owner, protecting both your building and the things inside of it, like inventory or equipment, is important. Flooding can happen anywhere, not just along the coast.
Emergency Preparedness Program
Be sure to have a system in place in case of an emergency. This means everything from a fire evacuation plan to a system for notifying employees if you are closed due to an emergency. It's one thing to have your building and equipment covered in the event of a disaster, but the most important thing to do is make sure your employees are safe.
Have questions about getting your business prepared for the worst? Give us a call we can answer questions about your business insurance coverage and help you make changes if you need to.